The Global Solution for All Your Oilfield Instrumentation and Custom Machinery Since 1999
Established in 1999, Matherne Instrumentation is a global, one-source solution for all your oilfield instrumentation and custom machining in the oil and gas industry. With offices based in Texas, and Louisiana, we've been able to provide a variety of products and services to our client's jobsites throughout Odessa, TX; Midland, TX; Houston, TX; Lafayette, LA; Houma, LA; Pittsburgh, PA; Williston, ND.
Contact Us for a Quote on Tong Torque Gauges, 1502 Pressure Systems, & More in Odessa, TX; Houma or Lafayette, LA!
We strive to provide quality and affordable products including 1502 pressure sensors, drill rig weight indicators, crown protection systems, pump stroke counters, tong torque gauges, and so much more. No matter your needs, we're here to help you find all the right products to help your site run more efficiently. If you're interested in learning more about our products or how to request a quote, contact one of our offices. We have locations across the Houma, LA; Lafayette, LA; Odessa, TX and Williston, ND areas.
We are API Q1 and ISO:9001 certified and are members of the International Association of Drilling Contractors and the Association of Energy Service Companies.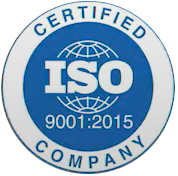 ISO 9001 License ISO-4577