Precision Machining Since 2004
Although Matherne Instrumentation was established in 1999, it didn't begin machining its own product until years later. Due to the large growth of the instrumentation product line, it was decided to bring the manufacturing of machined products in-house when it purchased its first CNC lathe and mill in 2004. Two years later, our customers noticed the high quality of our machined instrumentation products and asked if we could provide the same precision for machined products of their design. Pleased with the quality, price, and delivery, this began the expansion of Matherne Instrumentation into custom machining for its customers and continues today.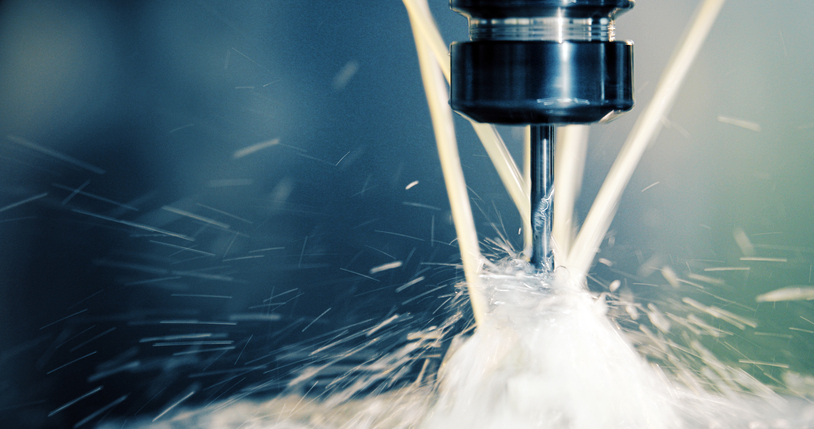 Machine Shop Equipment and Capabilities
(2) Mazak Integrex E-410HS Dual Spindle with 5th Axis Capabilities
o two 15" chucks with 3.46" thru spindle bore
o 24.01" max OD chucking dia. 59.92" max length
o 40 tool station turret
o X axis travel- 29.13"
o Y axis travel- +/- 8.07"
o Z axis travel - 72.39"

(2) Haas SL20 Quick Turn with 2.062" thru spindle
o 8" chuck 10.300" max OD cut Dia. X 20.0" max length
o X 24.0" between centers
(2) Haas SL30 Quick Turns with 3.062" thru spindle
o with 12" chuck 14.0" max OD cut Dia. X 34.0" max
o length X 39.0" between centers
(2) Haas SL30 BB Quick Turn with 4.062" thru spindle
o with 15" chuck 17.0" max OD cut Dia. X 34.0" max
o length X 39.0" between centers
(1) Haas ST30-Y Quick Turn with live tooling capabilities
o 4.062" thru spindle with 12" chuck 14.0" max OD cut
o Dia. +/- 2.0" of Y axis travel. X 24.0" max length X
o 30.0" between centers
(1) Haas SL40 BB Lathe With 7.062" thru spindle
o 8" chuck 10.300" max OD cut Dia. X 20.0" max length
o X 24.0" between centers
(1) Haas SL40 BB Lathe with 7.062" thru spindle
o 20" 4- jaw manual chuck with 7.5" thru hole 25.50" max OD cut
o Dia. X 44.0" max length X 51.0" between centers
(1) Haas ST40 BB Lathe with 7.062" thru spindle
o 20" 4-jaw manual chuck 25.50" max OD cut Dia.
o X 44.0" max length X 51.0" between centers
Lagun FTV-2 Manual Mill (XYZ travel 44"x24"x18")
(1) Haas VF1 CNC Vertical Mill (XZY travel 20"x16"x20")
o 4th. Axis 8" chuck 2.5" hole
(1) Haas VF5 CNC Vertical Mill (XZY travel 50"x26"x25")
o 4th. Axis 18" chuck 7" hole
(1) Haas VF7 CNC Vertical Mill (XZY travel 84"x32"x30")
o 4th. Axis 18" chuck 7" hole
(1) Cosen C300NC CNC Saw (12" max OD cut)
(1) Cosen C420NC CNC Saw (16.5" max OD cut)
Industries
Oil & Gas
Aerospace
Agriculture
Materials
Carbon Steel
Alloy Steel
Aluminum
Stainless Steel
Nickel Based Alloys
High Temp Alloys
Brass
Plastic